Time for a great asparagus soup, a carbonara with lots of veggies, and we also recommend the best bolognese sauce, the lasagna, which we finish with spinach sauce and fish soup, which we're all addicted to.
Monday: Best asparagus soup
What woody stalks of asparagus would you throw away? In soup with them! This is the essence of this recipe.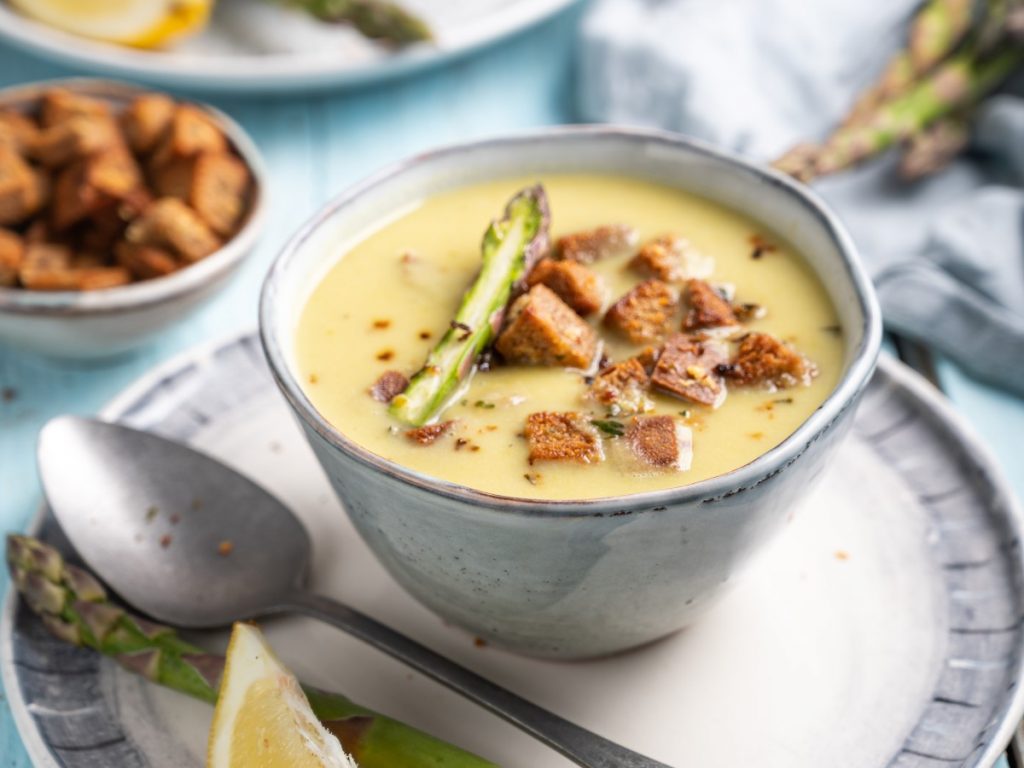 Tuesday: Moussaka with minced meat and spinach sauce
Muska is a calorie-free dish, so we take a break with dough whipped with sour cream and plenty of freshly grated Parmesan cheese. The dish is rounded off with a vibrant green spinach sauce.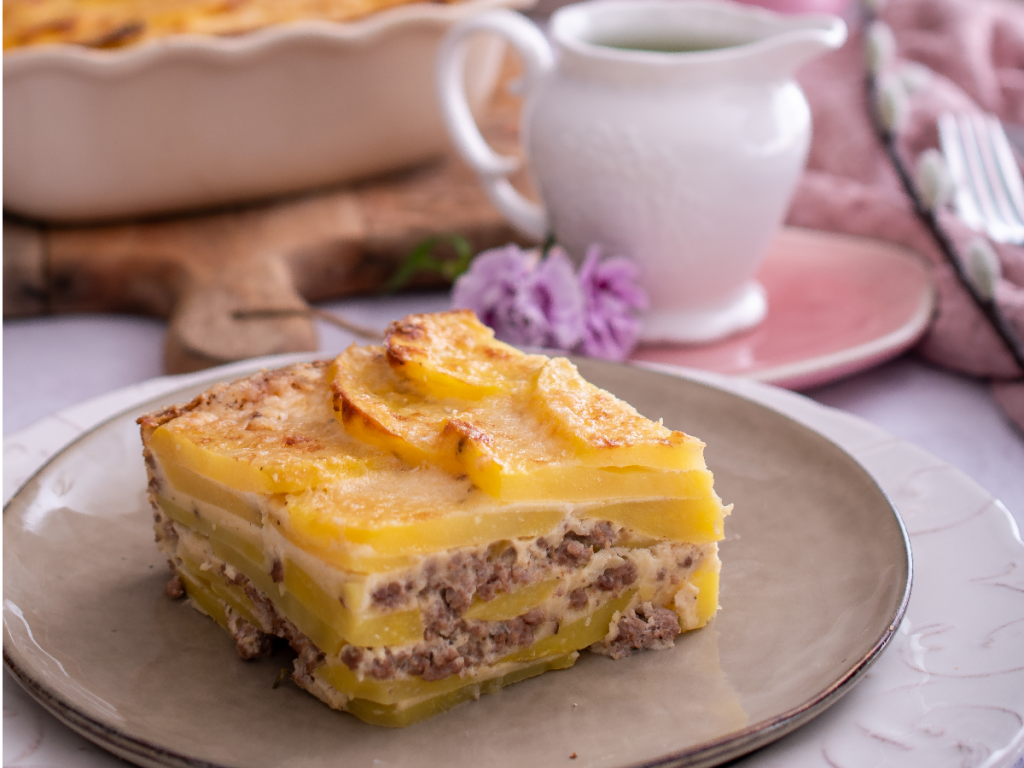 Wednesday: pasta carbonara with vegetables
Spaghetti carbonara is an excellent classic, but it sometimes seems a little boring on a plate. As nature wakes up in spring, let a batch of spaghetti wake up! In addition to carbonara, we also press peas, carrots and indomitable asparagus. So the creamy and rich dish gets a slightly fresh flavor and a nice contrast in color and texture.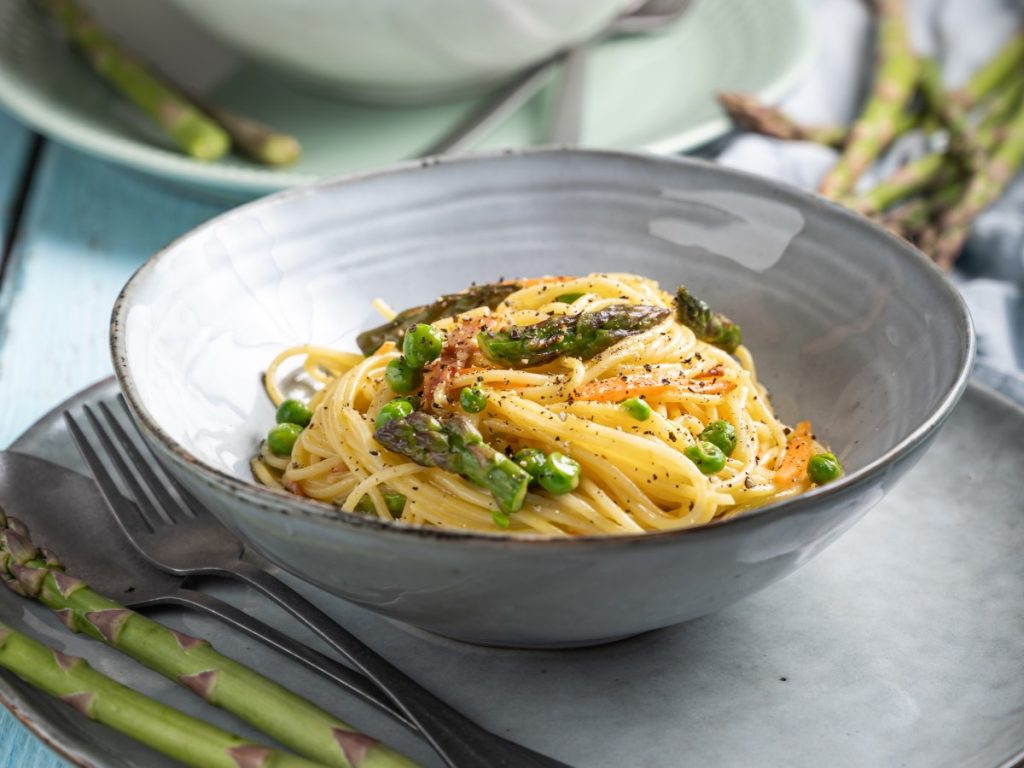 Thursday: The Only Bolognese Recipe You Need
We've been drinking it for some time and now we're using it on pasta and lasagna without changes. Regardless of the specific recipe, a few ingredients are essential to a good bolognese sauce. These are: slow-roasted sofrito, high-quality meat coarsely ground by a butcher, cooked for a long time at a constant temperature, perfect for cooking in the oven.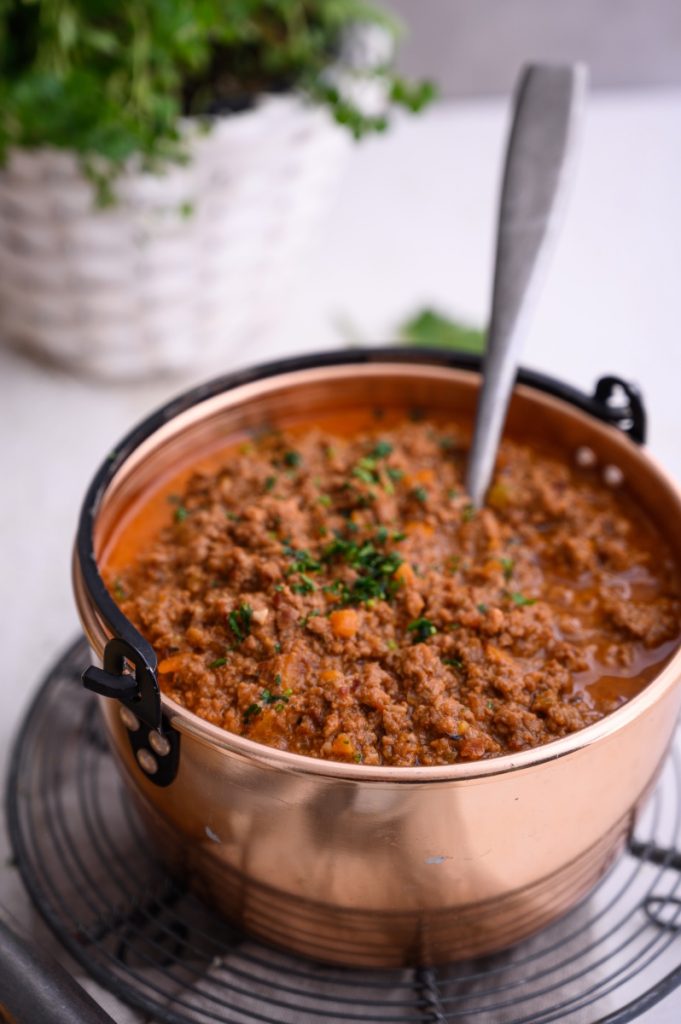 Friday: Chowder: a thick stew with smoked trout
It's basically chowder with smoked trout. Under this exotic name hides a simple but extraordinary stew based on milk or cream.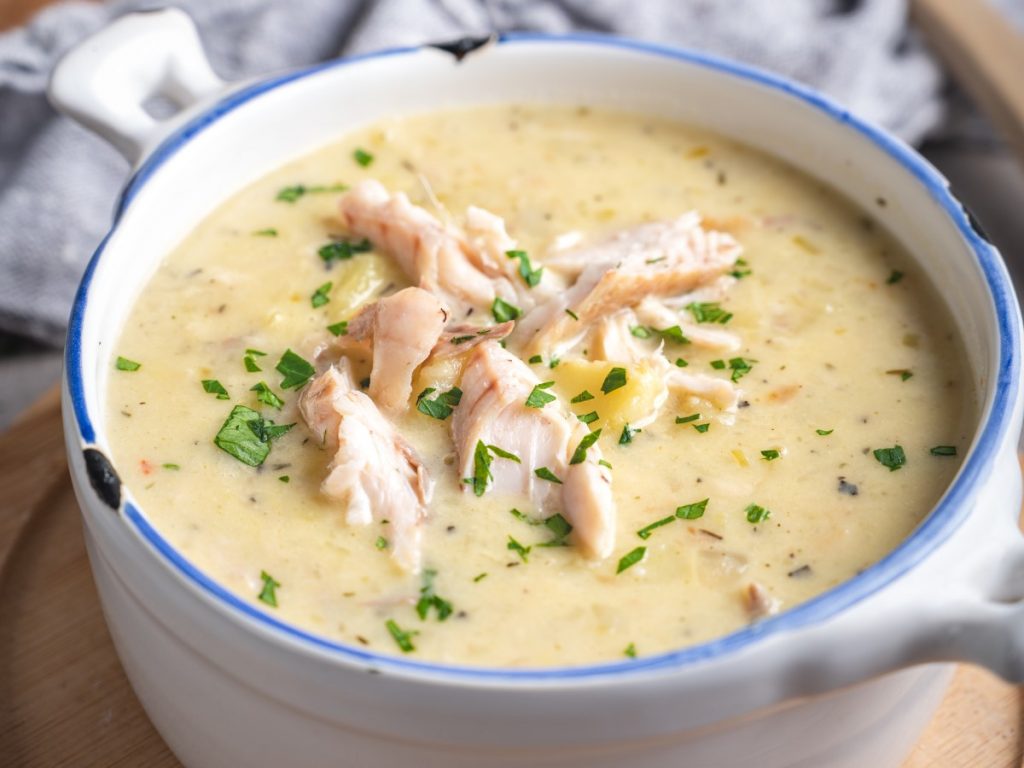 Browse the weekly menus.
Cover Photo: We're Cooking