Last spring, Mlada Prekmurka became an independent entrepreneur and opened the Naša bauta store in the center of Murska Sobota. This is special because we do not find plastic on the shelves, and customers are happy to bring packages with Slovenian products, including different flours, pasta, seasonal fruits and vegetables, household and personal hygiene products. what. A sustainably oriented shop owner swears by local producers – what farmers in Morska Sobota and the surrounding area don't produce, but look elsewhere in Slovenia. As noted after nearly a year Sarah Sukic, who also cooks seasonal dishes in Slovenian colors for his young family, and buyers' interest in Slovenian products is growing in this part of the country. She prepared a recipe for a winter soup for us, which will be even more delicious if you are looking for ingredients from local farmers or Slovenian producers!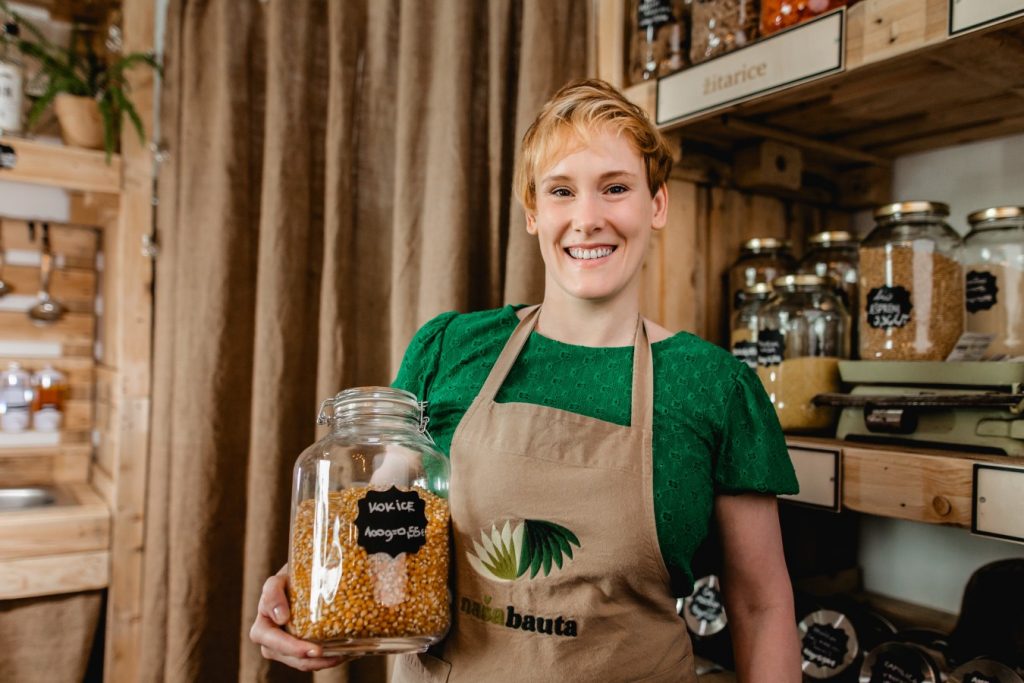 barley stew
Enough for 4-6 people.
3 tablespoons of oil
500g diced beef shoulder (you can use tofu as shown in the pictures or seitan)
200 grams of chopped onions
500gm mushrooms, cut into quarters
500 ml of dark beer
200 grams of barley
2 carrots (cut into cubes)
Fresh and chopped herbs of our choice (parsley, thyme, a pinch of celery, fennel…)
Salt and Pepper
Prepare
1. Shake the barley in a bowl, pour cold water over it and soak it for at least 4 to 5 hours. It would be better to leave it overnight.
2. Salt and oil the ground beef (or seitan slices or tofu) and warm the ingredients to room temperature.
3. Heat a medium-sized, thick-bottomed saucepan on the stove. When hot, add the meat (or the vegetarian type of choice) and bake until golden brown, stirring. Then add mushrooms and fry until golden brown, stirring. Now the carrots, onions and beer go into the pot. Bring to a boil, reduce heat and simmer until only half of the liquid remains, then pour cold water and simmer for another hour.
4. Drain the barley in a colander, rinse under cold running water and add to the saucepan. Pour enough water to cover all the ingredients, and simmer for another half an hour. Then season with salt and pepper to taste, add the chopped fresh herb mixture and enjoy.
Sommelier Mira Šemić recommends Pinot Noir, cviček, or full-bodied rose for this dish.
Cook also: Vegetarian: Spaghetti Bolognese, cooked by half a million people these days for a special purpose