With years and experience, I already know that diets don't go too far or get worse, but I definitely know that with a diet rich in high-quality whole foods and rationally balanced meals, we can achieve well-being, a healthy body and the desired goal, which is usually less than a pound.
This time I decided to eat a delicious creamy cauliflower soup that will satiate us well without too much "pollution" for our body.
Cauliflower, as we said earlier, is a low-calorie vegetable rich in vitamins and minerals. Strengthens the immune system, prevents cancer, regulates digestion and blood sugar, removes water from the body, lowers blood pressure…..
Simple cream soup is a great meal that will warm our bodies and our souls on cold winter days. For lunch or dinner, you can afford it abundantly and unscrupulously.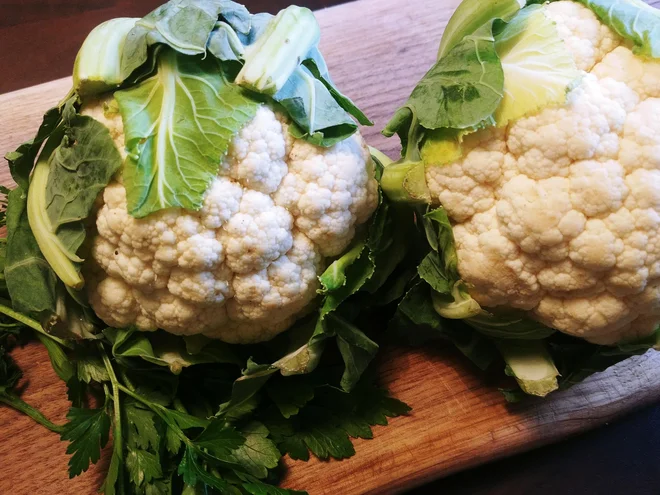 no signature
For a large pot of soup we need:
1 kg cauliflower, cleaned and cut into strips
salt pepper
2 garlic cloves
Half an onion leek
tablespoon butter
Piece of celery tuber
A bunch of parsley
Nutmeg
2 dl milk
Sour cream to taste
Prepare:
Place the peeled cauliflower, parsley and celery tubers in boiling, salted water with milk and simmer until soft (about 15 minutes). Fry garlic and onion in butter and add this to the cauliflower to soften a little. Boiled cauliflower pour in some of the liquid (which is then added to the cream soup if needed) and blended in a blender. Put the mixture into the bowl again. Add nutmeg, pepper, a little sour cream, and salt if needed. Soup will be much better if you use a soup box instead of water (water in which a variety of vegetables have been cooked).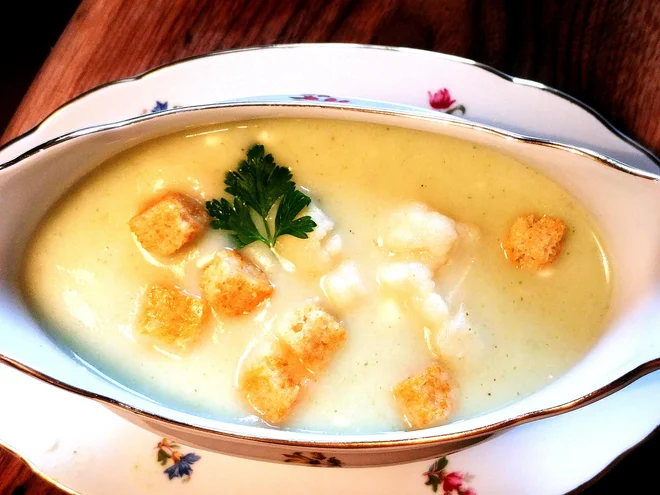 no signature